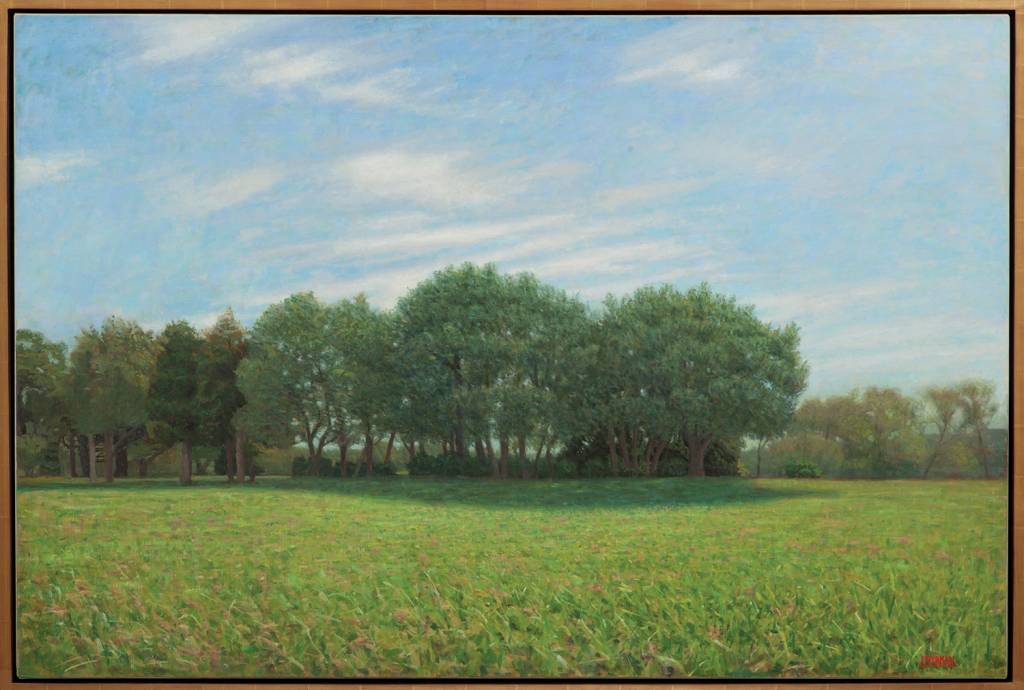 John Beerman was born in Greensboro, N.C., and is known for his meticulously crafted landscape visions that capture the essence of time, place and space. The inspiration for this painting is the landscape surrounding Ayr Mount, in Hillsborough, N.C.

The Federal-era plantation house on this site was built by William Kirkland in 1815 and named after his birthplace in Ayr, Scotland. Beerman's poetic interpretation of the grounds at the estate is an edited distillation of the natural elements, rather than a realistic depiction of the topography or a picturesque view. The painting is a symbolic evocation of the meditative and spiritual power of nature.
Beerman and Ayr Mount each have significant connections to The Duke Endowment. Former Endowment Trustee, Richard Jenrette, purchased Ayr Mount in 1985 from one of William Kirkland's descendants. He restored the grounds and the home, filling it with period-appropriate furnishings (some original to the house) and art. Later, Jenrette opened Ayr Mount to the publi today it is one of six historic homes that he has donated to the nonprofit he founded, Classical American Homes Preservation Trust.
John (Thorne) Beerman's great grandfather, John Calvin Thorne (1873−1941), was also professionally, and personally, affiliated with the Duke family as early as 1914.