Mother Image/​Father Image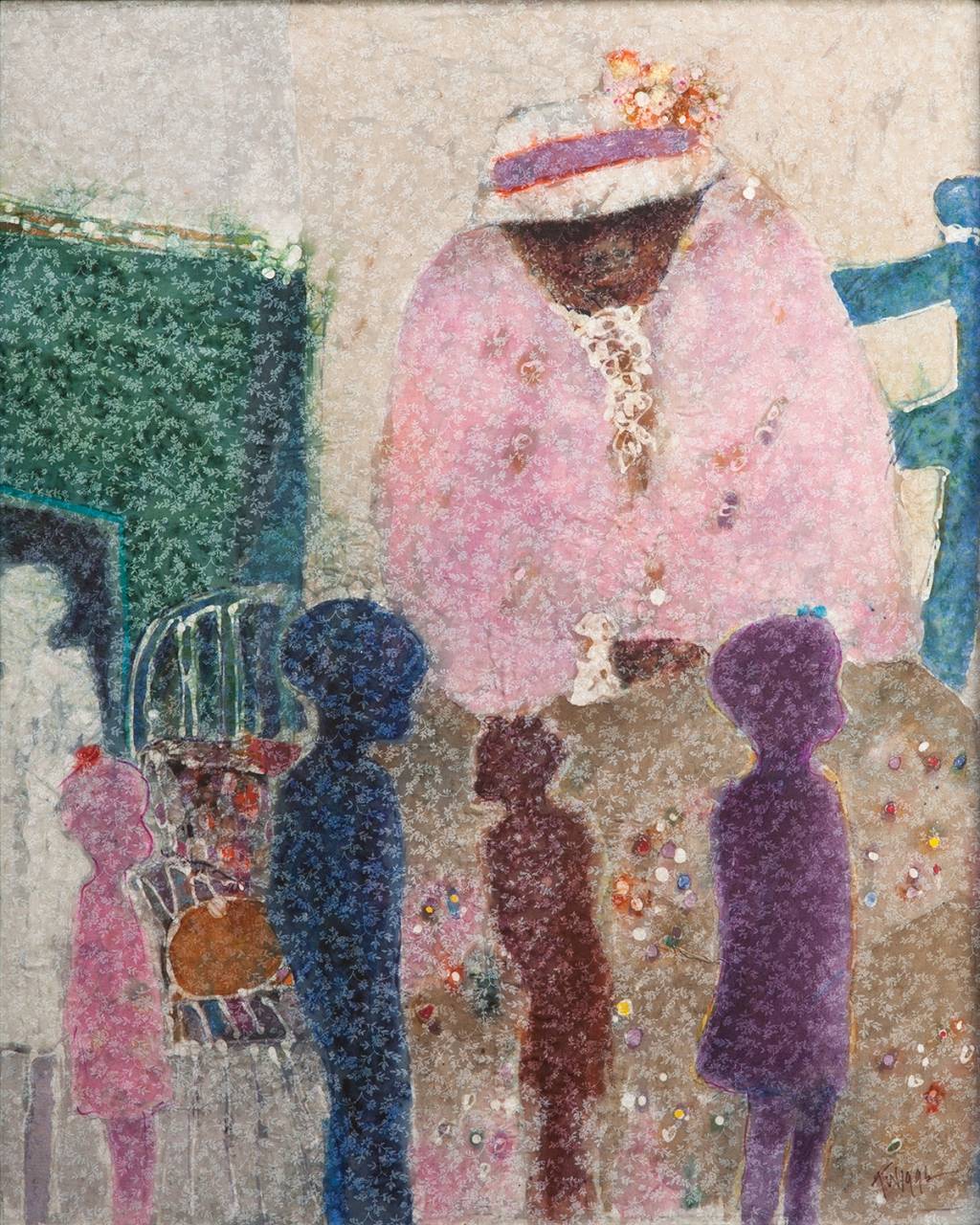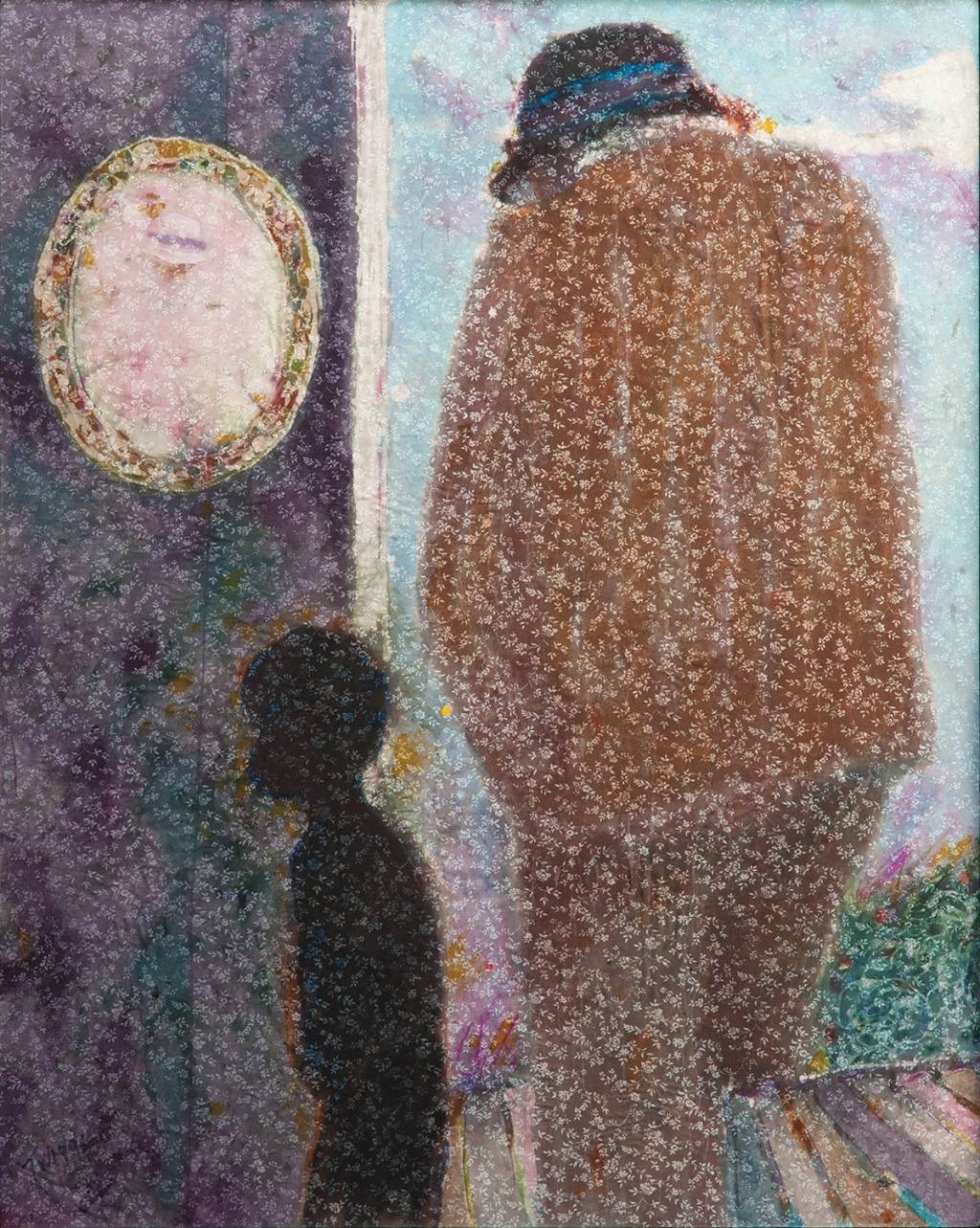 Born in St. Stephen, S.C., Leo Twiggs has won international recognition and numerous awards for his work. For example, he was the first visual artist to receive the Verner Award (Governor's Trophy) for outstanding contributions to the arts in South Carolina. He earned his bachelor's degree Summa Cum Laude from Claflin University, later studied at the Art Institute of Chicago and received his master's degree from New York University. Twiggs also received his doctorate in Art Education from the University of Georgia.
Mother Image/​Father Image is a diptych created in a batik technique that Twiggs began developing in 1965 to express his unique voice. The process starts with wax applied to the surface of cloth — in this case, a patterned fabric that Twiggs remembered from his childhood — which is then dipped into a cold water dye solution. The steps are repeated for multiple layers of colors.

In Mother Image/​Father Image, the artist explains that the mother and father are separate to suggest their different roles. The mother is the ​"family keeper" or matriarch. The father, Twiggs says, ​"is present, but ambiguous. He may be connected and caring, but unacknowledged and misunderstood."