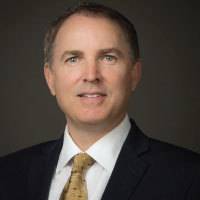 Care Ring, a 60-year-old nonprofit health care agency in Charlotte, has enjoyed a run of good news lately.
Just consider these developments in Care Ring's three main outreach programs:

The

1

,

600

-plus doctors who volunteer their services as part of Care Ring's Physicians Reach Out program recently eclipsed the $

150

million mark in donated care provided.
Care Ring's in-house Low-Cost Clinic, where some

2

,

600

uninsured and under-insured neighbors annually receive high-quality preventative care, saw the percentage of diabetic patients with blood sugar under control exceed comparison population benchmarks.
Care Ring's Nurse-Family Partnership home visitation program, which pairs registered nurses with at-risk moms, has been beating national performance standards on multiple measures.
How does Care Ring Executive Director Don Jonas explain these wins? By crediting his staff, of course. But interestingly, he also singles out an asset some nonprofits might overlook: community partnerships.
He says Care Ring uses partnerships with other organizations to enhance its social impact. For instance, Care Ring has worked with Communities in Schools to get school physicals to more children, and has joined forces with neighborhood leaders in Grier Heights and Renaissance West communities to get health care services to citizens it might have otherwise missed.
Care Ring has also trained its Nurse-Family Partnership nurses to enroll their clients for services at Crisis Assistance Ministry in the event emergency needs arise.
Those are the kinds of proactive partnership-cultivation efforts the Endowment likes to see among grantees. That's particularly important in the grantmaking we do to create a network of care for the low-income uninsured in the Carolinas. The Endowment funds 30 networks that leverage local partnerships to assure access to coordinated medical care. In 2017, more than 61,000 individuals received about $370 million in donated care.
Strong partnerships are essential if those networks are to succeed in our fragmented health care system. In fact, they're essential to any nonprofit hoping to maximize impact in its community and drive better social outcomes.
Want to know how Jonas goes about building strong, impact-enhancing partnerships? Click on the accompanying video to hear his secrets.