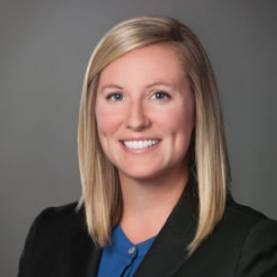 April is a special month for me. Not only is it Child Abuse Prevention month – a cause I care about deeply – but this April I celebrate my daughter's first birthday.
When you become a parent, your worldview shifts and you see things through a new lens. Stories on the news about child abuse and neglect are harder to listen to now that I am a parent. In North Carolina, recent data show more than 22,000 children per year are victims of abuse or neglect. In South Carolina, more than 14,000 annually are confirmed as child maltreatment victims. In both states, one-third of victims are 3 years old or younger.
My heart aches deeply for these children, but also for the parent/​caregiver. It is easy to cast judgment and think, ​"I don't understand, I would never…" and while that is often my first instinct, the parents and caregivers we hear about on the news don't need judgment, they need support. It takes a conscious effort to move beyond an instinct of judgment towards these parents, many of whom are poor, or from communities of color, and for those reasons are more likely to be reported to child welfare agencies. From my experience, it is particularly easy for white, middle-class parents to ignore issues of child maltreatment, but no one is immune and it is naïve to think otherwise. Balancing work, life and parenting is hard.
My daughter was born at the stage of the pandemic when we had plenty of information about COVID-19, but there was still a lot of uncertainty. This was a very isolating time for parents, and I truly believe we are not meant to live in isolation. We need support from family, friends, and from our communities to raise our children in healthy environments. New parents often receive pamphlets on how to take care of a newborn. But children quickly grow from toddlers to teens and suddenly the pamphlet is no longer relevant. As they grow, children don't come with updated manuals and not all parents receive the support and tools they need until after harm to the child has already occurred.
Children and their families formed the focus of my undergraduate and graduate study, and I gained tools through mental health counseling to detect the warning signs when I am reaching my limit. I have the support of a spouse, family and friends who can step in when I need to step away. I have every advantage at my fingertips, and I still have moments of deep frustration and isolation where finding appropriate coping mechanisms is hard. I can only imagine how great the strain might be for a single mom, for instance, struggling to keep the lights on and her children fed. I have empathy for the parents who don't have the support they need to cope with life stressors, whether from past trauma, pure exhaustion, financial and occupational burdens, isolation from the pandemic or a combination of factors.
When we think about children's well-being, we can't forget that this depends on family well-being.
If you are a parent, remember to take care of yourself. Ask for help when you need it. Check in on both new and seasoned parents/​caregivers and ask how they're doing. Learn to listen for signs of their stress. If you work with children, learn warning signs of abuse and neglect. Be a positive connection for the parents and children in your own life, whether a family member or a child that lives down the street.
The best part of my day is the time I spend with my daughter. Hearing her laugh and seeing her smile is the best gift. It makes stressful times worth it. This month, I will hug her a little tighter as I am filled with gratitude that she is safe and loved. We should all wish nothing less for the thousands of children and families across the Carolinas.
For more resources on preventing child maltreatment, visit Prevent Child Abuse North Carolina and Children's Trust of South Carolina.